My favorite used book sale of the year began today, and my friend and I were in attendance bright and early. I've been going to this particular sale every year since I moved here and it is always amazing. It's held at a local mall (first at one mall, now at another) and it goes for several days. And there are just So. Many. Books. All priced at around a dollar or two. It's paradise, seriously.
I was VERY VERY restrained this year, because I simply own too many books (I have two big piles on their way out, and I need to make those piles bigger). Oh and also because I'm totally going back on half-price day to see what's left. (I am hoping to score a copy of Skinny Bitch - which I've read - for 50 cents. And wouldn't it be nice if Colbert's book was still there and was a dollar? And all those beautiful Chronicle cookbooks that I put back...half price? Maybe?)
So here's what I did let myself get: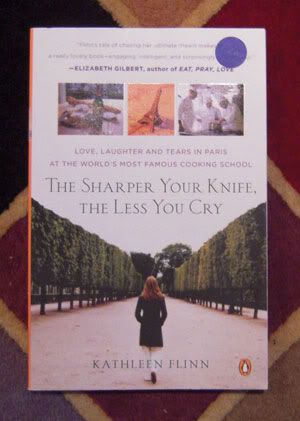 The Sharper Your Knife, the Less You Cry by Kathleen Flinn
- $1 - Food, travel, memoir, all things I love, all in one book...



Comet in Moominland by Tove Janssen - 50 cents! Woohoo! Moomin!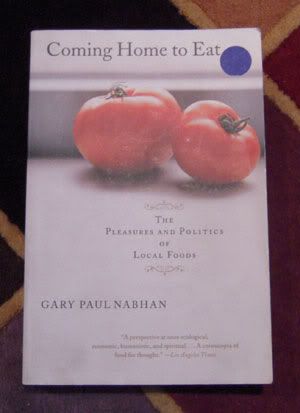 Coming Home to Eat: The Pleasures and Politics of Local Food by Gary Paul Nabhan
- $1 - Very much looking forward to reading this one.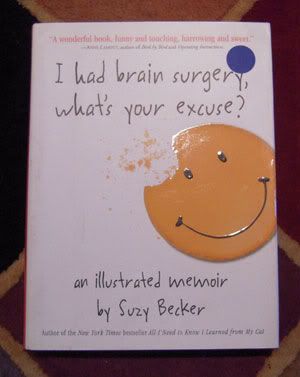 I had brain surgery, what's your excuse? by Suzy Becker
- $1. She wrote "All I Need to Know I Learned from My Cat" and then...this. I am interested to see how she got from a fluffy novelty book to this memoir. It's illustrated but not a graphic novel - and it looks really good.


When Bad Things Happen to Good People by Rabbi Harold Kushner
- $1. Recommended to me recently by a friend, and of course it's a classic...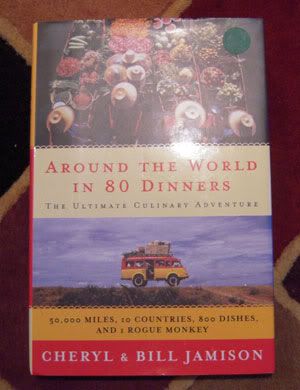 Around the World in 80 Dinners by Cheryl and Bill Jamison
- $2. I'm having deja vu with this book. I don't own it (I keep a master list of all my books on my iPod and consulted it before I bought anything because in the past, yes, I have bought doubles of books since I own so ridiculously many) but...I've heard of it. Have I read it? Is it on a wishlist somewhere? No clue.

So very, very restrained...we'll see how well I behave on half-price day...